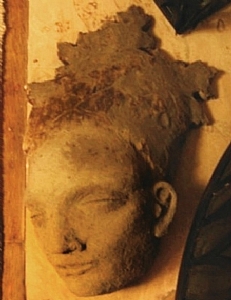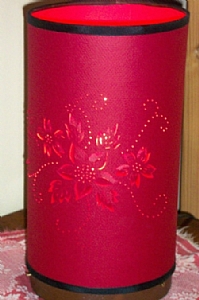 For the past eight years I have participated in an annual studio tour that involves five to six studios and includes 29 to 35 artists. It is a great deal of fun, not only to participate as an artist, but also to help plan it as a member of the steering committee. This year the host of the studio where I am usually located (or have been for the past three years anyway) has her house on the market to sell and felt it was too risky to be a host in case her house sold. Because of this we needed to find a new host and find a new host we did. Lea Anne Scott opened her home an studio to six of us and what a delight it was to be at her studio. She is a wonderful sculptor and painter who creates delightful works of art for the garden. Lea Anne has sculptures and installations all over the United States.
Among the other artists at Lea Anne's studio was a fine abstract artist who creates delightful works. Her name is Shani Marchant and you can peruse her paintings at www.shanimarchant.com. She works in watercolor and in oil. Shani has done series of works that relate somewhat to where she is living at the time. She has delightful paintings that were inspired by her life in California and the surrounding water which she refers to as her underwater paintings.
Another artist as Lea Anne's does gorgeous pierced and painted lamp shades. Charlotte Yocum combines watercolor painting with cutting and piercing to let the light shine through her beautiful creations. Her work was recently included in Ralph Lauren's line; a great honor, to say the least. You can see Charlotte's work at www.CutShades.com.
There are many other wonderful artists that were included in this tour whom I will highlight at another time, but I hope you enjoy getting to know the two I just mentioned. Take some time each week to get to "know" those that love to create and share their fine work with us.